Vivienne Moon, Clinical Director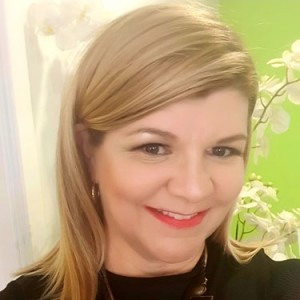 From Assistant to Owner
Back in 2005, Vivienne joined the staff at West Lothian Chiropractic as a receptionist and clinical assistant. She had been introduced to ABC care after getting severe back pain and felt amazed by the results she got. "I no longer had to rely on painkillers. I felt so much better in general, not just when it came to my back. Chiropractic care changed my life, which led to my interest in holistic care."
In 2013, Vivienne had the opportunity to become the owner of the practice. She moved the clinic to a new premises with more space, allowing for extra treatment rooms and patient capacity.
A Love of Helping Others
Vivienne has worked with chiropractors from all over the world, including Australia, Mexico and Canada. Her passion for her occupation remains strong after all these years.
"I enjoy working assisting with people coming into the clinic and knowing they are going to receive the best care from our ABC practitioners, holistic therapist and clinical assistants alike. It never feels like work. I am incredibly lucky to be involved in such a caring, therapeutic environment!"
You'll find that Vivienne is a wonderful communicator who makes you feel comfortable from the moment you meet her. "We want people to have a feeling of being well looked after."
A Passion for Highland Dancing
Outside of chiropractic, Vivienne's passion is Highland dancing, which she used to do on a competitive level. Now, her daughter Stephanie is the competitor, and Vivienne has traveled the world with her to attend events and competitions. Vivienne's son Gregor is a keen sportsman, and she enjoys attending his tennis and football matches.
Initial Visit Special
Your first appointment at our office is just £40. Contact us today to get started!
CONTACT US »

Vivienne Moon | 01506 674706