Tom Aston, Sports Therapist
Education & Training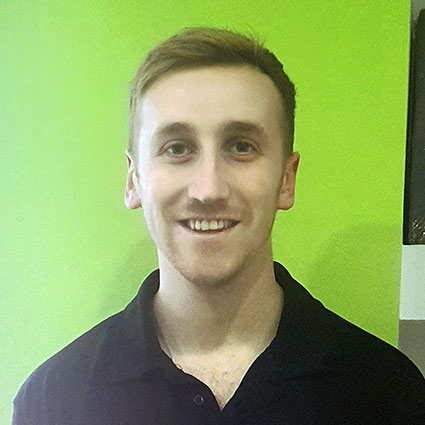 Since a young age, growing up in Northern Ireland, I have always had a keen interest in sports, particularly football and tennis. However, I always had issues with injuries that prevented me from playing throughout the season. As a result of this, while studying my BSc degree in Applied Sport Science I became increasingly interested in injury rehabilitation/prevention as one of the course units was sports massage therapy.
Following studying this unit for 2 years, I decided to take this passion further and complete a Level 5 Diploma in soft tissue therapy and corrective exercises alongside my degree. Back home, in Northern Ireland, I had my own sports therapy business, where I combined sports massage therapy with my knowledge on injury rehabilitation to successfully treat a variety of clients, ranging from athletes to general working people.
A Pasison for Helping Clients
To me, it is very rewarding that I get to help every client, whether they may be from a general or sporting background, by reducing and preventing their current issue, to ultimately promote their health and everyday living.
Within my treatments, I enjoy providing the client with an education about their current complaint, so that they can have a better understanding of the human anatomy involved, informing them that the source of pain is not always the problem and how they can better manage themselves to avoid suffering from these injuries, and the pain associated with them in the future.
Outside the Office
I have been very interested in travelling all my life and in 2016 I obtained a soccer scholarship to study in the USA. This interest is still very apparent today as I saw my current position advertised online, and following some swift research into West Lothian Chiropractic, I immediately recognised that it was a no brainer to apply for the job and make the move to Scotland.
Feel Better at West Lothian Chiropractic
Book your appointment today with Tom Aston! We look forward to helping you achieve a healthier version of you.

Tom Aston | 01506 674706