Sonya Sofia Kahal, Chiropractor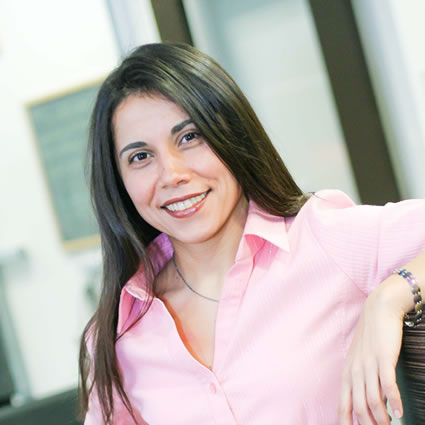 Sonya Sofia is a graduate of the prestigious Palmer College of Chiropractic in Iowa (USA) and is from Washington DC, a place she loves to call home. She started working in Reproductive Medicine after her studies. She became very fascinated and intrigued when she heard how her Chiropractic friend was having huge success in treating infertile patients. She couldn't understand how having a Chiropractic lifestyle was able to help patients get pregnant and maintain a healthy pregnancy. After doing thorough research the profession became her love and it has been an incredible journey.
Life Challenging Experience
She had an opportunity to travel to Brazil and volunteer in the Bahia province. There, she adjusted many people who have little or no access to health care. It was a life changing experience that made her realize that good health is a #1 priority. Without good health we are not able to function to our full potential in our daily lives. She has worked in Ireland, America, and The Netherlands. She speaks 4 languages.
Holistic Health Care
The one thing all patients can expect from Sonya Sofia is when she is in clinic she is present 100%. She uses her valued knowledge and caring heart to heal patients whether it takes 3 months or 18 months. She states her philosophy is
When I walk into the room I have that one opportunity to improve overall health, decrease pain and once that moment is gone, it is gone. That moment in time has passed and can never be repeated; therefore I will do my best to improve one's quality of life by optimizing the bodies' ability to fully express health in the time that was given.
She believes in holistic health care from above-down, inside-out.
Call Now
Contact our friendly team today to schedule your first appointment! Same-day visits are available.


Sonya Sofia Kahal, Chiropractor | 01506 674706